Download the entire Luna Audio/Video EP
for $2 USD*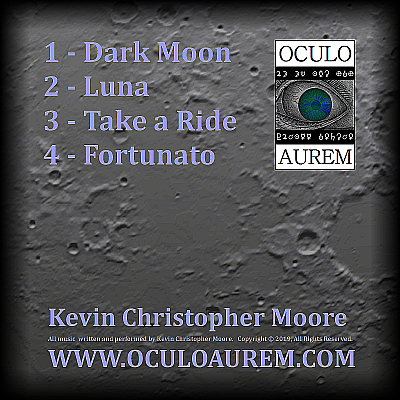 Four Tunes:
Dark Moon
Luna
Take a Ride
Fortunato
In two video formats:
720p HD video with stereo sound in mp4 format. This is what you see on the web. These video files are made to be compatible with a wide range of devices, including such primitive technologies as IOS, Android, Windows and Linux. (~770 MB download)
1080p full-HD video with 5.1 surround sound in mkv format for playing on home entertainment systems. Burn these files on a USB stick and insert the stick into the USB port on the back side of your television, or the USB port on your blu-ray player or Audio/Video receiver. (~1.8 GB download)
And three audio formats:
High quality mp3 format, with wide device compatibility (~50 MB download)
CD-quality Stereo Sound in universal wav format, for burning to audio CD (~200 MB download)
Flac format 96k 5.1 surround sound for playing in high-end audio systems (~1 GB download)
You may download the files in any or all of these formats, for $2 USD*.
These songs are also available for listening on: Spotify, Deezer, Tidal, and IHeartRadio, but, alas, without video!
All audio and video formats will play in VLC Media Player. If you have problems getting files to play in your media player of choice, please let us know!
If you have any difficulty with your purchase, please let us know!

---
*This is a limited-time offer, to be rescinded upon collapse of the US Dollar.
---